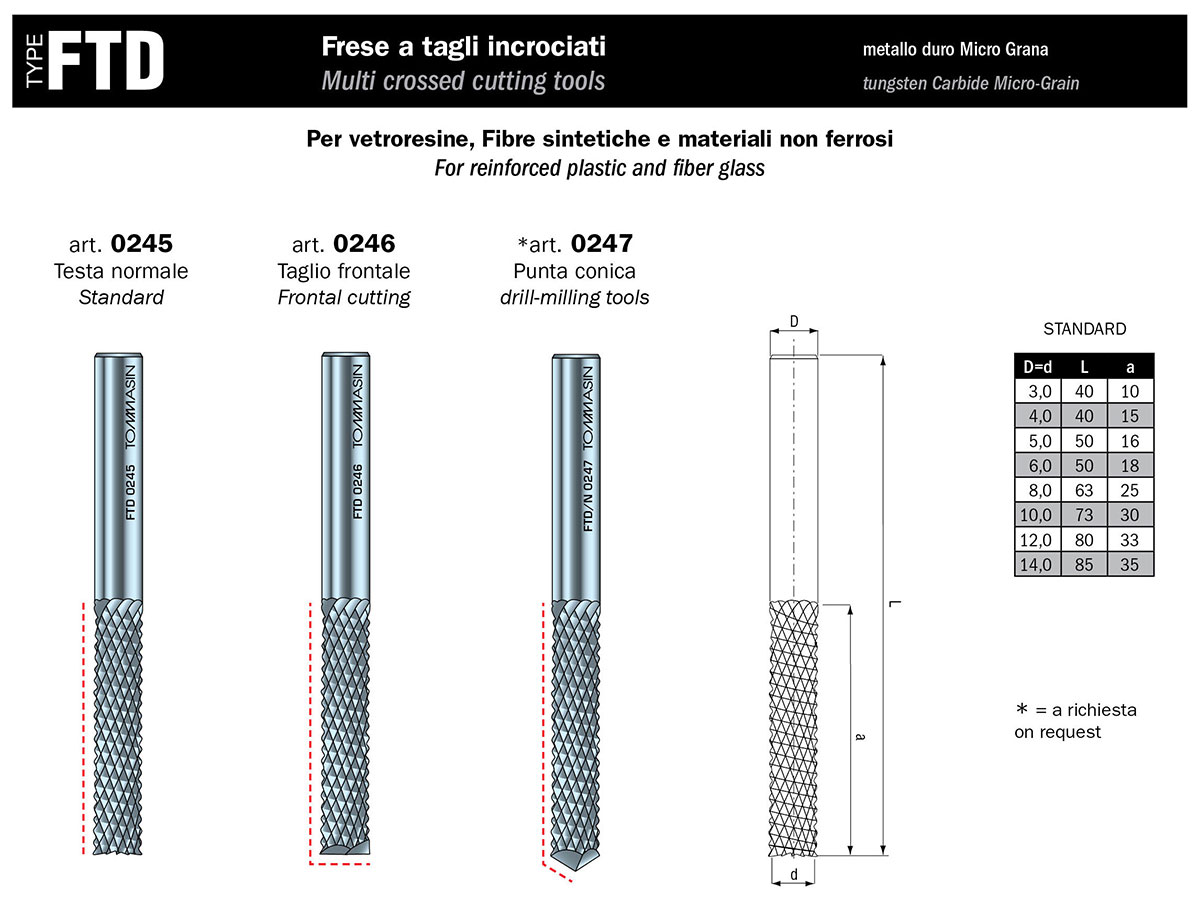 CROSS CUTTERS Micro-grained carbide. CORNER
CROSS CUTTERS Micro-grained carbide. CORNER
Tommasin Utensili produces the line Aluminium, plastic and non-ferrous material a complete range of TOOLS FOR MECHANICS. The tool Milling cutter FTD is entirely designed and manufactured by Tommasin Utensili for use in the mechanics eyewear automotive aeronautics energy medical watchmaking plexiglass processing plastic processing rubber processing industries.
The high-quality build of the tool Milling cutter FTD made in solid carbide allows processing a wide range of materials: , Aluminium, Plastic, PlexiglassRubber.
Type of processing:
In addition to the range of standard Aluminium, plastic and non-ferrous material Tommasin Utensili designs and manufactures any customized solid carbide, braze-welded and PCD (PKD) Milling cutter and relative cutters: cylindrical, square-barred, and special inserts with mechanical fastening.Specialized in the production of diamond cutters designed by Customers, featuring high resistance to wear and tear, with customized solutions for high-precision processing, we also make custom tools for complex shape cutters.