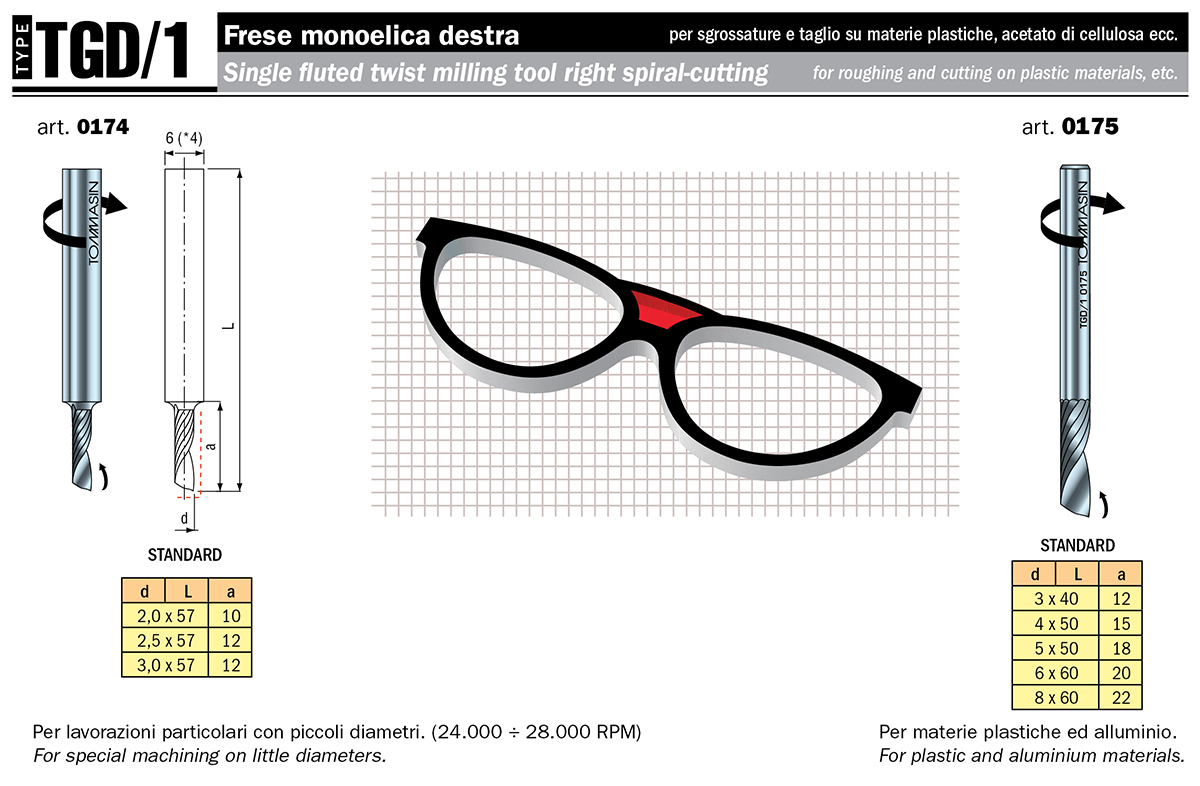 SINGLE FLUTED END MILLS RIGHT HAND
SINGLE FLUTED END MILLS RIGHT HAND
Tommasin Utensili produces end mills in a complete range of articles for WORKING WITH GLASSES. The TGD/1 mill tool is designed internally, planned and made by Tommasin Utensili for precision milling in the optician sector.
The high manufacturing quality of the TGD/1 Mill in cemented carbide allows for working the most varied of materials: Titanium, Plastic, Copper, Carbon.
Type of processing:
In addition to the range of standard single fluted end mills, Tommasin Utensili designs and makes any special Mill to order in brazed cemented carbide and PCD(PKD) with related sharpening: Cylindrical, circular, with squared bar and special mechanically fixed inserts. Specialized in the production of diamond mills to the Client's design for heightened resistance to wear, with personalized solutions for high precision processing, we make custom tools, even with complex shaped cutters.