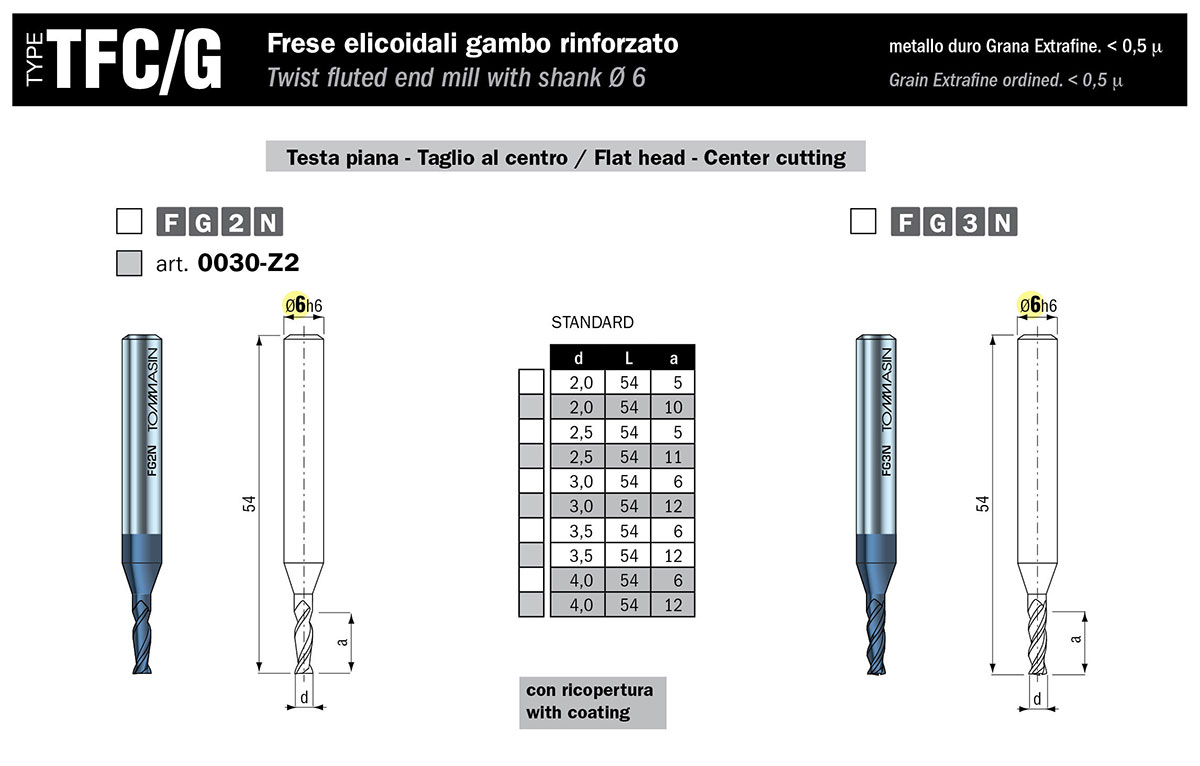 TWIST REINFORCED-SHANK MILLING TOOLS – Extra fine-grained carbide < 0.5μ
TWIST REINFORCED-SHANK MILLING TOOLS – Extra fine-grained carbide
Tommasin Utensili produces items of line General Mechanics a complete range of TOOLS FOR MECHANICS. The tool Milling cutter TFC/G is entirely designed and manufactured by Tommasin Utensili for use in the mechanics eyewear automotive aeronautics energy medical watchmaking plexiglass processing plastic processing rubber processing industries.
The high-quality build of the tool Milling cutter TFC/G made in solid carbide allows processing a wide range of materials: Cast iron, Aluminium, Steel, Titanium, Plastic, Brass, Carbon, PlexiglassRubber.
Type of processing:
In addition to the range of standard General Mechanics Tommasin Utensili designs and manufactures any customized solid carbide, braze-welded and PCD (PKD) Milling cutter and relative cutters: cylindrical, square-barred, and special inserts with mechanical fastening.Specialized in the production of diamond cutters designed by Customers, featuring high resistance to wear and tear, with customized solutions for high-precision processing, we also make custom tools for complex shape cutters.